Did you know that the average Employee Agreement is 7-9 pages long?
Everything from pay periods and deductions through to the company's Privacy Policy needs to be included.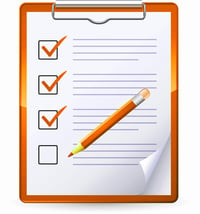 Missing important information can leave your organization open to costly lawsuits and unclear employee expectations.
Our Employee Agreement Checklist will help you:

Ensure you don't have any face-to-palm moments that are caused by missing obvious key details.


Avoid costly lawsuits.

Develop a comprehensive and clear Employee Agreement starting you and your new employee off on the right foot!
Make sure all of your bases are covered and download our Employee Agreement Checklist today!