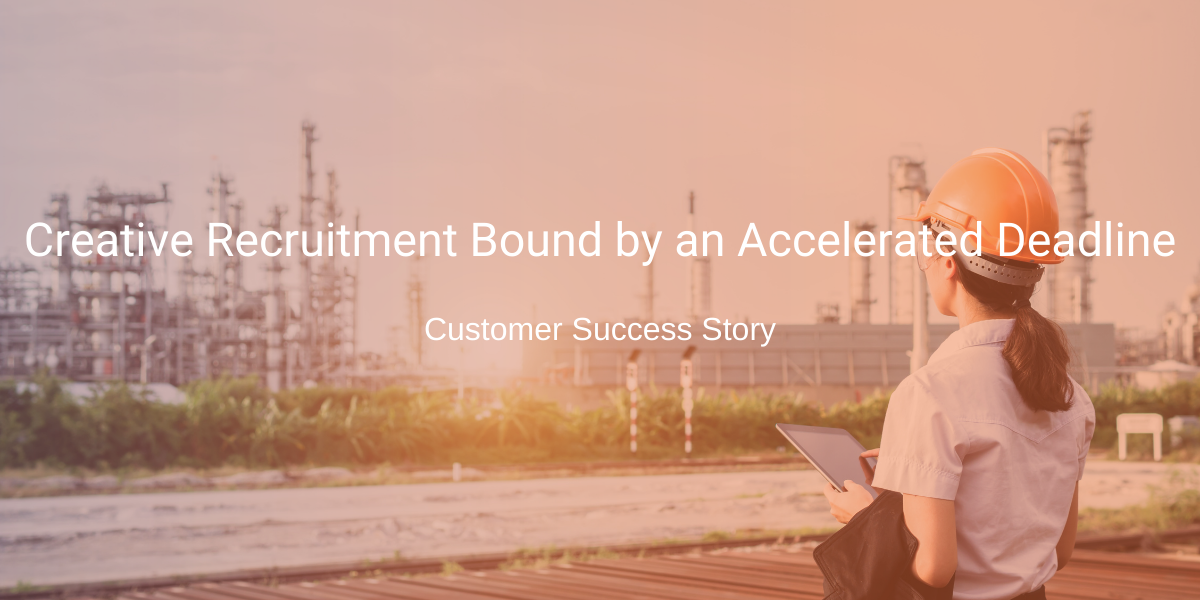 Creative Recruitment Solution Bound by an Accelerated Deadline
The Challenge
Founded in 1926, Metrie is North America's leading manufacturer and distributor of interior mouldings and doors. Believing every detail is important as the next, as the industry leader Metrie goes to great lengths to meet the highest standards of quality and design.

When Metrie landed a national contract with Lowes and Rona, the clock started ticking - Metrie had only 60 days to source, screen, and onboard several local Service Representatives. Being incredibly passionate about their product, Metrie required a team who would be committed to passionate customer service, and could also manage the physical demands of the job. Making the Recruitment challenge even more unique, Metrie needed both full and part-time representatives, with some roles potentially being only 6 hours per week.

The project laid outside the bandwidth of Metrie's internal HR and regional leadership teams, so they reached out to TPD for help.

The Solution



A full cycle, Search On Demand, project based recruiting partnership.
A tailored sourcing & recruiting plan specific to the job description, and to the 12 markets TPD looked to recruit from

Weekly reporting on recruiting activity and budget revision every 1-2 weeks

Collaborative strategy sessions

Video interviewing for candidates in remote locations


Flexible advertising solutions
The Results
Through the agility of 3 dedicated recruiters and an ongoing collaboration with Metrie, TPD delivered a sustainable pipeline of qualified and passionate Service Representative candidates in 12 different markets across Canada - both rural and urban.

The flexibility of the TPD team allowed Metrie to scale from 10 hours to 50 hours week after week to achieve the desired hiring results.

Despite the challenging deadline, TPD's partnership with Metrie helped the manufacturing giant follow through on a huge contract by expanding their internal recruiting team and meeting a tight deadline with quality staff.

At the outset, the entire project was estimated to cost $24,050. Upon completion, TPD was able to save Metrie over $10k. Specifically, the average cost per hire at the onset of the project was $1,553, which TPD reduced to $1,122 - a significant 27% in savings.