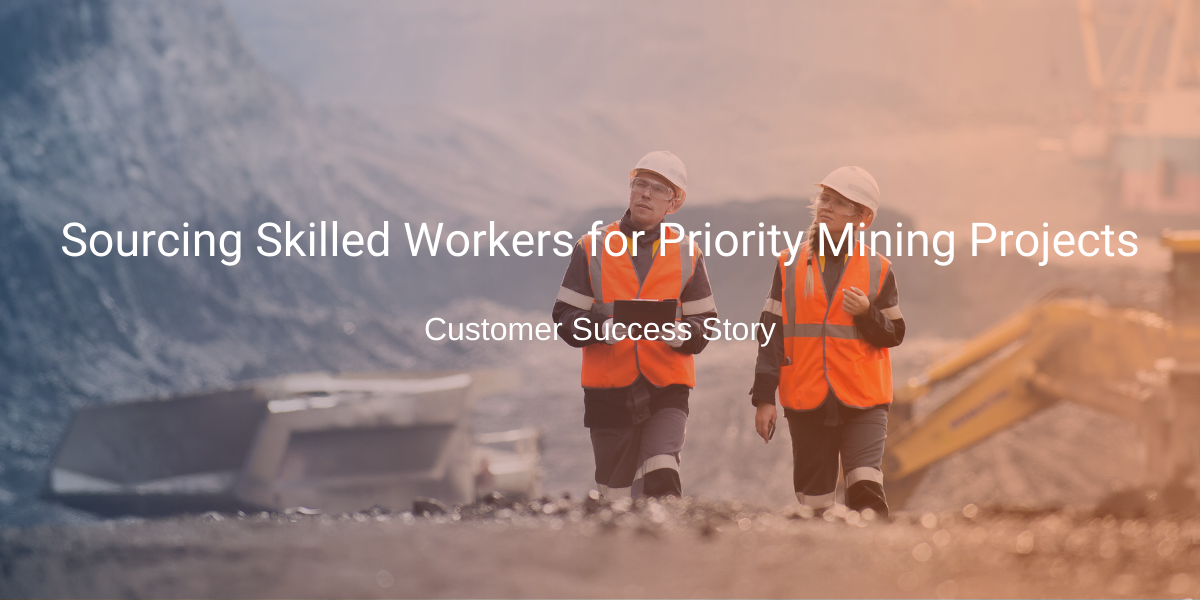 Meeting the Demands of Priority Mining Projects Through Skilled Specialists Talent Solutions
Challenge
With 15 years of experience providing workforce and HR solutions for mining organizations in Canada, TPD was invited to expand support for an international mining company's project needs in Utah.
Through support and partnership, TPD learned that exploration projects don't always require full-time employees. It's challenging to assign resources to find flexible contractors able to adapt to the everchanging needs and scope that are typical of exploration projects. Plus, a customary lengthy 2-month onboarding process for new hires.
Volatile commodity price often made it difficult to project and scale projects as required. Frequent layoffs of skilled contractors created a talent void when it came time to hire for a new priority project. Manpower remained inconsistent for onsite hiring managers.
By collaborating with the established global mining group, TPD implemented a program that served the needs of the company and the contractors in order to fulfill projects in a time sensitive cost effective manners.
Solution
TPD developed a contractor program that specifically met the demands of mining projects and skilled contractor's need for work:
Built a pool of highly-skilled and seasoned talent with an expertise in the industry, including Senior Geotech, Geologists, Core Cutters, Geo-Scientists, Engineers, etc.

A stable workforce when companies need to ramp-up projects.

Payroll administration with pay and expense coverage paid weekly to employees

Manage all the required tests and insurance, including Safe Harbor, Liability and Workers Compensation

Increase community relationships with local, native and indigenous groups in North America.
Results
TPD's turnaround for workforce requests became faster. Instead of the normal 60-day onboarding process the company had in place, contractors now start working within 24-48 hours of a request, depending on the extensiveness of the requirements.
When new exploration projects become a priority, full-time employees don't need to be pulled. TPD has the expertise and deep long-standing connections to hire local, native and indigenous individuals, using the state-of-the-art technology and systems to scale the workforce as needed. Project and exploration managers who make hiring decisions can put more focus on their full-time responsibilities.
The ongoing partnership has helped our multinational metal and mining client focus on their core business - exploring, extracting and processing the Earth's mineral resources.